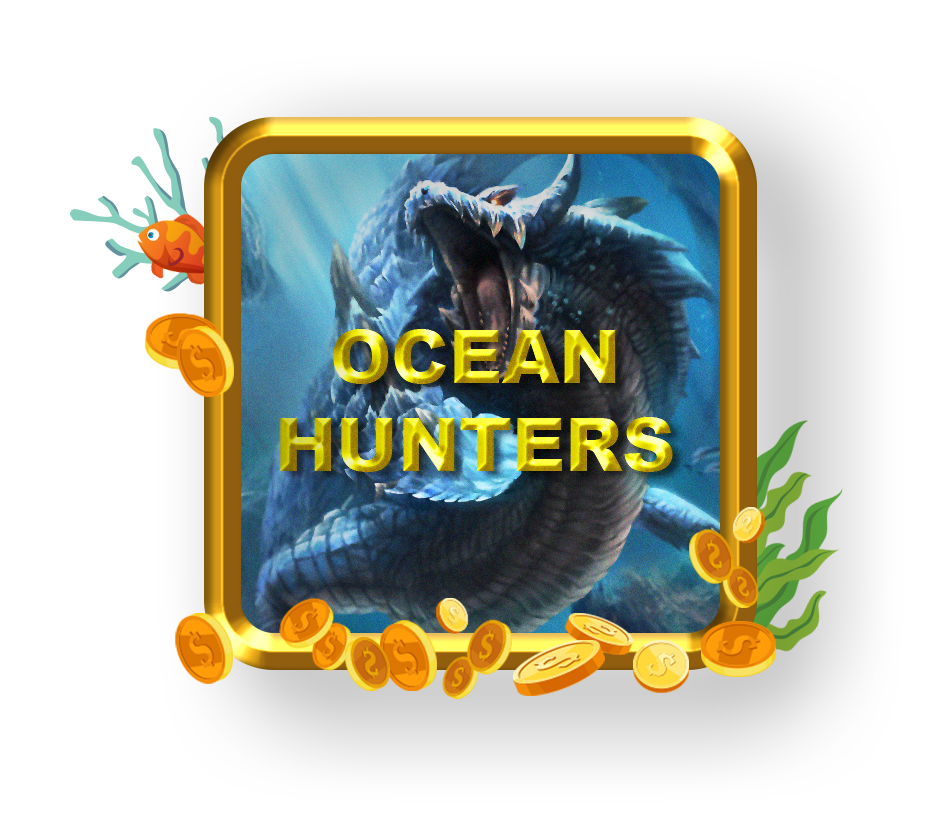 playing this amazing game
If you like to travel in the ocean and you feel connected to the fight with monsters, then this great exciting game Ocean Hunters is created just for you! Take part in a ship journey and fight with giant monsters that are trying to block the path of ships!
The Ocean Hunters is a game about Seven Seas Adventure founded by Sega in 1998 in arcades. The game covers fight for seven seas in the world of Ocean Punk, where human civilization is in danger by horrific sea monsters. Seven seas spread throughout the world. It is said that for each of these seven seas there is a monster. The ships are attacked one by one. Sharks gather around monsters looking for human flesh. You need to defeat the cruel giant monsters of the seven seas.
The game follows two young adventurers called Torel and Chris, who are going to defeat the Seven Great Monsters of the Seven Seas. The casino game consists of seven stages to track progress, with each stage having its own enemies, at least one or several sub-bosses and a boss to be defeated at the end.
The Ocean Hunters is played on the arcade cabinet by means of two mounted turret-like guns. The game can be played with either one or two people. You should be a rail-shooter, along with being strong on reflexes, because the camera can turn around at any time to focus on a more immediate threat, which only offers a short time to attack.
As a player, you have a life counter, consisting of 3 points of life. Life points are lost when taking damage from enemies or firing friendly fire at nearby hunters and divers, regardless of their position, and can only be restored by obtaining health units from saving those hunters and divers.
At each stage of Ocean Hunters, treasure chests are hidden, which award the player hundreds of bonus points. Points can be multiplied depending on how many times a player shoots from a treasure chest.