Ever since it first emerged almost 20 years ago, online casino software keeps developing, upgrading, and growing its database. The online casino software industry combines both technology and business to create an entertainment platform that brings more and more users each day. Online gaming, in general, continually reinvents itself through new design ideas and software upgrades, and this is why a lot of entrepreneurs are interested in opening a business in the online casino spectrum. On the other hand, even if the government doesn't entirely approve this industry, the players' number keeps on growing.
Because online casino software is getting better and faster as time passes, online gamblers keep on asking for new features, and that's what keeps this market trending every year.
In 2019, things look brighter than ever before. In the United States, for example, 16 out of the first top-earning 100 apps are online casino games or platforms. Research shows that people want online casino software that can also give them an "offline" feeling. Therefore, online casino software companies are developing multiplayer online casino games. In this article, we are going to take a look at the most popular online casino software trends so far and what else is in store for us in 2019.
Live Casino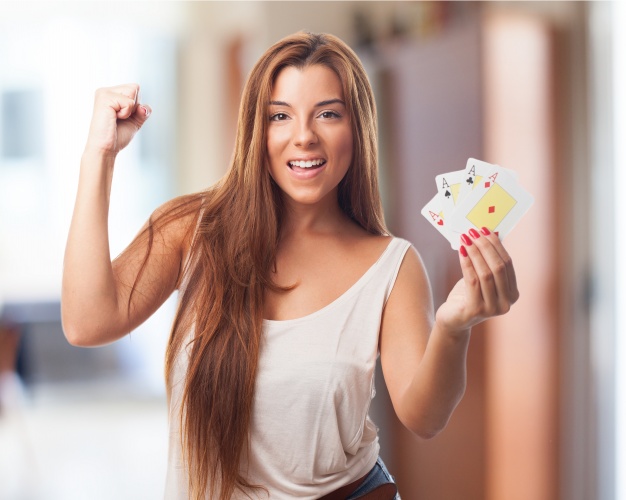 This area has seen the most developments in the last few years, and every online casino software company is working on this feature. All online casinos want software that includes this type of game and the ones that already have it, offer quite a wide game selection. So far, only top online casino software companies developed live casino games, but we are expecting more new entries in 2019.
Because live casinos are so popular nowadays, players are interested in state-of-the-art live casinos as well. Developers are working on expanding this area of live casinos as well, focusing on quality and graphics of the games.
Experience
For those of you that are not familiar with state-of-the-art games, we will go through this concept right now. State-of-the-art typically refers to a level of development reached through technology and modern methods in general. When talking about state-of-the-art casino games and slots, we are looking at games resembling real life from a design perspective. Players look for meaningful virtual life experiences that allow them to control the game and to interact with other players.
As stats show, the player-controllable gaming experience is what engages the users to the platforms and keep them coming back for more. State-of-the-art live casinos focus on advanced graphics and animations. Until now, what was special about live casinos were the live dealers and the absence of the random number generator. In 2019, online casino software introduces live table games. Features like HD feeds, precise camera angles, and uninterrupted streaming are only the highlights of this update. The variety of games streamed directly from real casinos is continually growing, and it is not surprising that players follow. A close to real life experience, fluid interactions with other participants and different gaming choices is what gambling-fanatics always wanted. This year, online casino software turned their dreams into reality.
Virtual Reality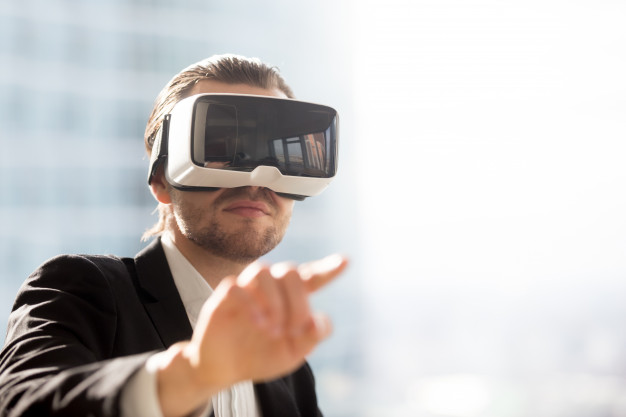 As mentioned earlier, 2019 is the year of dreams coming true, and virtual reality is on the wish list as well. Virtual reality games are finally mainstream and available to everyone. Taking the live casino software updates and combining them with virtual reality features results in the most exceptional online gaming experience offered on the internet. Producers want to provide this dream experience to the players, so this year, taking a seat at a live casino table takes a whole new meaning. This update emphasizes higher game engagements, meaningful interactions between players, and overall more pleasant atmosphere.
With this development, companies improve the way the public eye sees live casinos and the online gambling world. It is a commonly known fact that some games can become addictive, estranging the players from their real lives and distract them from their regular schedule. Virtual reality in live casinos is definitely an improvement because players will socialize more between them and will be more connected to the outside world. This aspect was not present on online gambling platforms before, so this online casino software upgrade comes in perfect timing.
Cryptocurrency
While cryptocurrency made its entry in the online casino world a while ago, in 2019, more online casino software developers announced that they would make this feature available in their games. Even the cryptocurrency market struggled; lately, it is safe to say it won't go anywhere any time soon. Online casino software prefers to use this type of currency because of its many benefits for online gambling platforms. First of all, cryptocurrency ensures online security. Regular online casinos require payment information like card numbers, while cryptocurrency-using online casino software doesn't. Cryptocurrency based platforms are not connected or linked to bank accounts or other payment facilities. With these new online casino software features, making deposits in online casino games has never been this safe and easy.
Mobile Casinos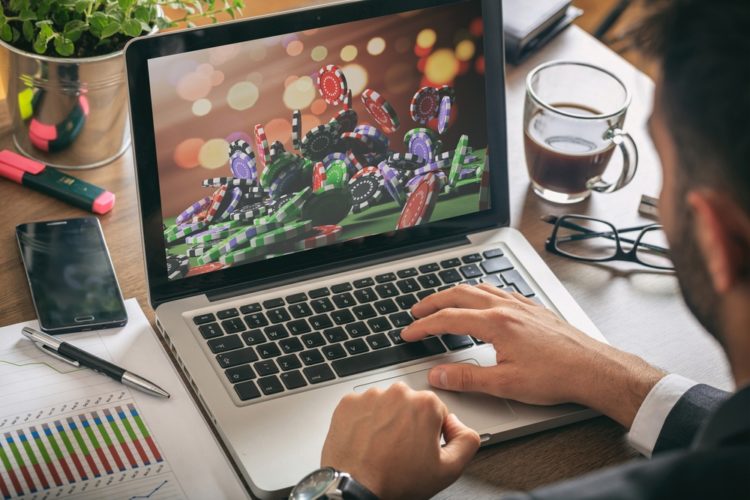 In today's world, we can't do anything without our phones. Whether it is business, posting on social media, or playing games, we prefer to use our phones rather than a PC or laptop. Using a mobile phone is, and it takes less space. That's why, last year, developers seized this opportunity and launched several online casino apps. This year, the trend is still standing strong, and it is the gift that keeps on giving. Players like comfort and nothing is more convenient than playing a live casino game while lying on the couch or maybe sitting on the beach. In recent years, the few available mobile live casino games were often logging or glitching. Taking account of the issue, online casino software providers increased their software's mobile compatibility as well as their interface and layout.
Concluding, 2019 will be a big year for mobile casino apps with the online casino software improving as we speak.
Blockchain Technology
Blockchain technology is actually the backbone of the cryptocurrency phenomenon. It is an open ledge that can record data and transactions without copying the information or keeping it private. Seeing these unique features, online casino software engineers chose to include this technology in their products. In the recent past, blockchain technology paired up with cryptocurrency payment methods. Now, with most online casino software, including cryptocurrency in their games, we expect new games built on a blockchain. This technology saves online casino software companies a lot of money because it doesn't need servers, and it doesn't require a host or central authority. The only problem that blockchain has its speed because it is a very slow system. Online casino software developers are working on updates and developments regarding this issue. Later on this year, we are expecting the first blockchain based live casino games and platforms.
State-Of-Art Slots
State-of-the-art and 3D graphics revived the video slots industry. 3D slot games attract a lot of players even if the slots are more classic games. The slots design, animations, and exciting storylines are the key elements that make video slots so popular today. Also, if these features emerged a while ago, online casino software companies are promising significant changes in the year to come. Besides, video slots now include role-playing and more bonuses like free spins or bonus rounds. Online casino software focuses on state-of-the-art animations and interactions when it comes to video slots so more games that include these features will come up in the next few months.
Progressive Jackpots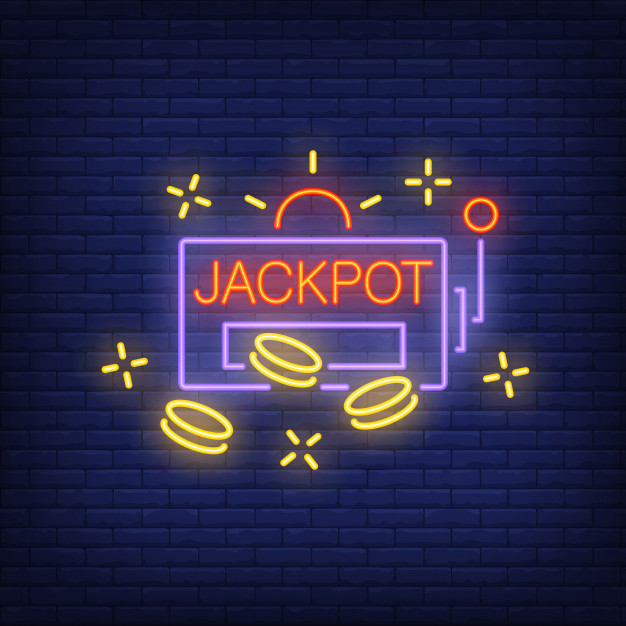 Even though progressive jackpots are not new in the online casino world, they still manage to catch the players attention because of the high amounts of money. Progressive jackpots increase by small amounts each time a player plays the game, meaning the chances get smaller while the prize gets more significant. In the online casino world, progressive jackpots have the highest stakes available on the platform, and they usually require higher payments. Players have to bet the maximum credit to have a chance at winning and that's what provides them the typical casino adrenaline rush.
Progressive jackpot games hold different playing methods and options, especially on online casino platforms. Their layout is much more interesting than regular video slots, these games tell a story, and they engage with the players through their graphics and more than often, the role-play part they offer. Progressive online casino games represent an essential branch of this industry, gaining popularity quickly through stakes that are worth sometimes around one million dollars. Not all progressive jackpot games are worth they're while so when choosing one, make sure a top online casino software developer provides it. While there are already a lot of progressive jackpots games available, companies have announced more games to come in 2019. This announcement means more options, better quality, and even more money waiting for players on online gambling platforms.
Online Security
Online casino software producers are improving game security in 2019. Players will be able to log in faster and easier on the platforms. Most of the games are still requiring a lot of information, and the actual login procedure can take a lot of time. The year 2019 comes with new features such as voice recognition and fingerprint authentification, especially for mobile casino apps. By replacing the password-username combo with these updates, players will be more comfortable and will get to their games faster. Also, everybody knows that developers are struggling with the law regulations implied by the national governments. Online security measures are easing the process by protecting players from third-party entities. Taking this decision, online casino software developers please everybody and are making a step forward towards new law regulations regarding live casinos.
New Regulations
A lot of online casino software companies wished for new laws regarding online gambling, and finally, the time has come now. More governments are changing their mindset upon online casinos and online gaming in general, therefore, everyone is waiting for more liberal regulations until the end of 2019. While most countries are making change after change, some nations choose to limit their rules or persecute the casino industry even more. For example, Sweden began licensing international online casino platforms and software. They decided to take these actions in the hope that online gambling will compete with the already established land-based casinos.
Countries like Finland are following this example. Other nations such as France, Australia, or the United States of America chose to make the online casino software companies lives even harder. In America, the taxes are gradually increasing, making it very hard for newcomers to earn their licenses or even think of starting a business in this field. As gamblers and providers hope, this year will be the year of change for even more countries.
Variety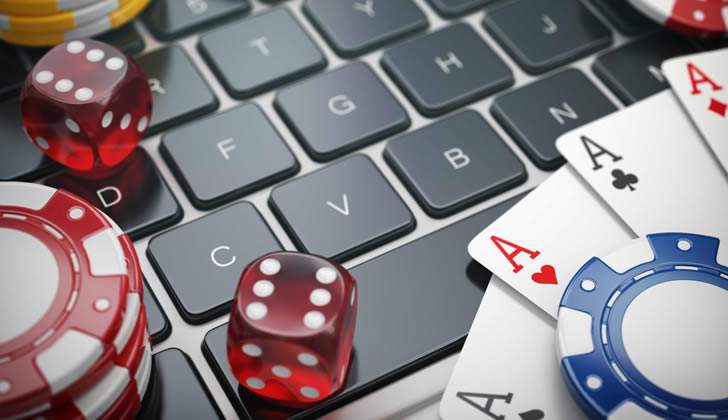 Ultimately, this is the ace upon the sleeve for online casino software companies and the platforms that they manage. We are talking about diversification. Online casino software offers much more opportunities for players than a land-based casino would.  Examples like game categories, the massive number of games available, the multiple ways of earning bonuses and prizes, customized features, payment methods, and enforced online security are more than enough to prove our point. These features are under development, so we are waiting for even more choices for players and gamblers from all around the world. The variety increase comes after many requests from the audience. People want online casino software that they can relate to, and today's trends influence that. Without a doubt, 2019 will boost the game industry and the online casino software market as well.
Conclusion
Seeing how fast technology is developing, some factors help the industry, and we can't ignore them. Earlier, we discussed the mobile live casino trend. This trend is backed up by the well-developing smartphone industry. The latest dropped phones come with extensive and enhanced screens, high resolutions and a gaming-friendly interface as well as quality software, powerful processors and long-lasting battery life. Taking all of these features into our account, we can only say that online casino software is benefiting from them. The gaming industry needs devices that ensure versatility and that operate at high standards, and smartphones are the perfect fit for this kind of electronics.
The latest online casino software is always aiming for perfection, and with this mindset, this industry will become even more successful in the next ten years. Research shows that in a few years, the online gaming industry will engross around 100 billion dollars per year, and no one doubts it so far. Digital settings are improving, stakes are getting bigger, and soon players could win as much as the casinos. This thought is undoubtedly tempting players to shoot their shot at the jackpot, but at the same time, it serves as motivation for online casino software engineers to keep on improving their work.
In conclusion, the year 2019 brings valuable new features for the producers and the players' gaming experience. This years' online casino trends are raising the bar even higher, design and interface wise and are pushing new liberal gambling legislation to emerge. Online casino software and the online casino industry will become more exciting and more secure that it has ever been before.
About Fisharcades Games
Fisharcades Games is an online casino software developer and a cybercafe solutions company. What makes us stand out from the crowd is that we always update our services, aiming for the highest quality available. We want to reach our customers every need and expectation, that's why when it comes to our services we offer 24/7 technical support and edge-cutting technology under full license.
The Fisharcades Games is a powerful solution for every online gambling business. Our company offers a wide selection of games that include state-of-the-art graphics, animations, and sound effects. The games come with high-speed performance, customizable features, reliable security, and an excellent price-quality ratio.We are present in the casino business solutions spectrum as well. Our solutions come with full information charts and availability to the customer. Professionalism and quality services speak for us, and that's how we earned a name in the online casino software world. Take a look at our games, and you will see that Fisharcades Games is the company you need to partner up with on your next venture.