The gambling industry revolves around sweepstake software nowadays. Software developers are the ones that dictate the casino games trends every year, and they never fail to disappoint us. In 2019, we've seen updates like 3D animations, cryptocurrency, and progressive jackpots. Also, the game variety increased surprisingly fast. Today, each online casino platform has at least 20 sweepstakes slot games available. Even though players enjoy these features, sometimes sweepstake software can seem confusing. Therefore, we created this article. We will guide our readers through the sweepstake software process. It is not hard to understand it, but some of its settings can go unnoticed by most gamblers.
Nevertheless, investors benefit from this article, as well. Internet cafes or online casinos are a profitable business, so it is essential to understand the way they work. Hassle up and get ready to learn how sweepstake software works.
Stick to the basics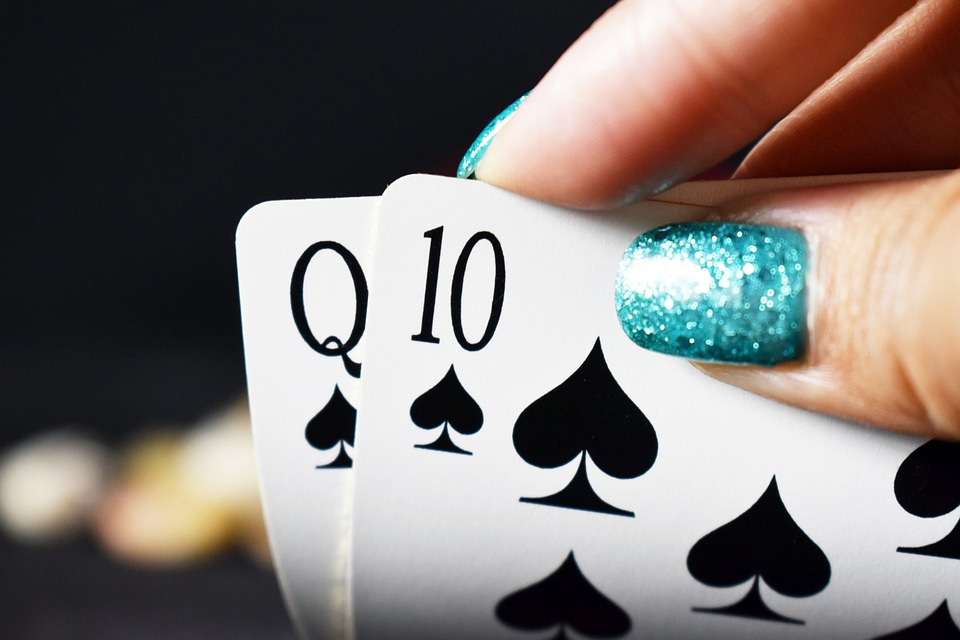 First things first, you need to know what to focus on. Always remember that casino games and sweepstake software in general, are heavily regulated by most countries. Therefore, it is crucial to read the casino policy carefully. Even more so, if you live in a country like the United States, always check the gambling laws in your state. Sticking to the same topic, we need to discuss licenses. Reliable sweepstakes software still holds a consent or working authorization. Players need to make sure that they play licensed sweepstakes games. If you choose an unauthorized platform, not only that you risk all your money but also your access on all online casino websites.
The sweepstake software behind every online casino is rather sophisticated. It requires advanced technology operated by engineers and web designers. Most sweepstake software coding belongs to the C++ system, widely used in the gambling industry. Most developers work with their own engineers and experts to get the desired outcome. As an investor or gambler, you can always check for this kind of software specifications. Besides, if you know a thing or two about coding, the information comes in handy. 
Random Number Generators
If you want to know how sweepstake software works, you need to know what RNG stands for. Even if only some people get to take the jackpot home, all gamblers have the same chances. In every sweepstake software, the random number generator creates randominity and fairness. The random number sequence determines the outcome of any sweepstakes slot game. We must remind you, it is totally random and has no pattern. It requires a sophisticated algorithm which we will briefly explain below.
Let's take a three-reel slot game, for example. Each reel gets an assigned random-generated number. To determine the reels positions, the number divides by a specific value — most sweepstake software use 32, 64, 128, 256 or 512 as divisors. If the algorithm chose 32 as a divisor, this means 32 different winning possibilities. Each sweepstake slot game works exactly like its old relative, the machine. Therefore, the software uses 22 virtual reel stops as well. The good news for gamblers is that they can use the RNG in their benefit. Most sweepstake software developers allow trackable random number generators. Therefore, by playing a specific game a few times, you can quickly see how fast it pays out and decides if it's worth it or not.
Loose and tight slot games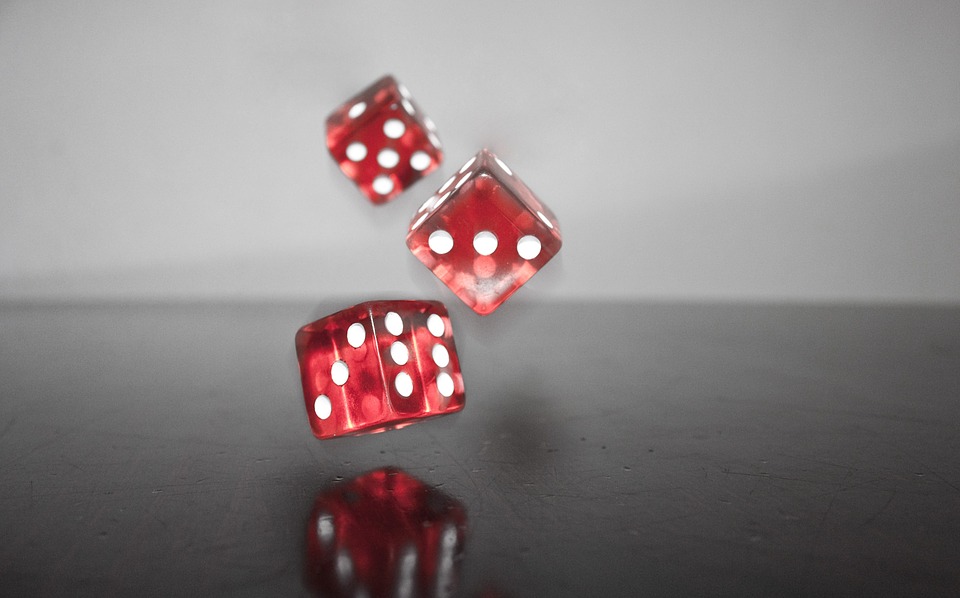 In the sweepstake software world, you will come across the word "volatility" quite often. The random number generator powers the volatility and influences it as well. Slot games with low volatility are called loose. It is very easy to win a loose slot game, but most likely the payout will be small.
On the other hand, you can go big and choose a tight slot game. Tight slots have higher volatility, meaning more money. However, the dividing number can go up to 512, and this means low winning chances.
Sweepstake software developers depend a lot on gamblers opinions about their products. Therefore, online casinos state volatilities for each game to attract more customers. Volatility relates to the payout ratio. If an online casino game has x5000 payout ratio, gamblers will consider it as loose. If the payout ratio wagers around x10.000, that means the volatility is high. Knowing these features will save you time, and you won't have to test each game to choose the best one.
Return to player percentage
RTP is another important sweepstake software feature. If you want to win at slots game, then you need to know how the return to player percentage functions. You can see this value all over gambling sites because it shows how much money you can get back from one game. More precisely, the RTP is the percentage of your bet that you get back, divided by all currents player of that exact game. Don't you worry, you won't compete against every single person playing the game? It's going to be you and other gamblers on the same platform, that put bets during a specific period. As you probably guessed it, the higher the RTP gets, the more money you receive back. Popular slots games have a return to player percentage wagering at around 96% percent, The highest RTP out there is 99%, but you can't always be sure of your winnings.
The return to player percentage is another mathematical algorithm used by sweepstake software developers. It works only in theory, so you can't be 100% percent sure of how much money you will get back. The RTP also depends on how many people played the game before you. This fact actually determines the average RTP percentage. It is very easy to understand this value. You get as many chances as the percentage values. For example, if you placed a 1$ dollar bet, you can get 95 cents back at a 95% percent RTP. The return to player percentage connects to the house edge.
Sweepstake software producers know how to promote high RTP slot games. This kind of gambling games come together with impressive graphics, sound effects, and plenty of bonuses.
House edge and RTP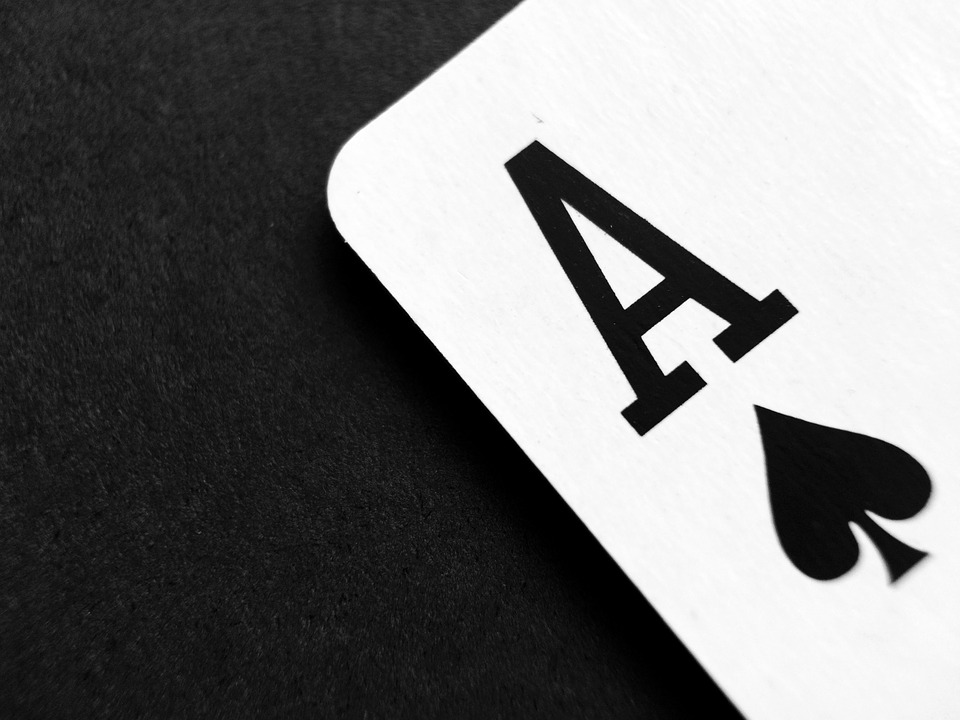 The house edge is a commonly known feature among gamblers, be it land-based or online. This value states the percentage of the bet that goes to the casino. The return to player percentage shows how much of that same 100% percent goes to you. We all know the saying "the house always wins," but the house edge is much lower than the RTP. Therefore, if you get a 97% percent RTP, you get a 3% percent house edge. Both pieces of information come in handy for every gambler out there. Through them, you can see how enjoyable the game is, but also how does the online casino platform benefit you.
Progressive Slots
Progressive slots hit the market a few years ago, and they are trendy. These games attract players through their substantial jackpots and other high-quality gaming features like graphics. RTP wise, most progressive slots have a return to player percentage of 80-90% percent. These are not very high values, so you'd ask how can we get so much money out of them. Sweepstake software developers set an RTP regulation tool within every game. That means that as soon as someone wins the big jackpot or just a big payout, they lower the RTP immediately. This procedure allows more people to play and also win. Progressive slot games can pay out millions of dollars, so sometimes it is worth risking.
Sweepstake software games
Most sweepstake software companies develop slots games. They got everyone's attention because they are so simple and so easy to win. This type of play has three to five reels. However, online casino games can have more. In classic slot machines, the winning combination requires straight lines. On online platforms, you have more winning possibilities and more winning shots as well.
Paylines are another essential feature of slot games. Most games have around nine to thirty paylines, and they represent winning chances as well. For example, if your game has 20 paylines, it means you get ten lucky shots or ten possible combinations.  Symbol wise, you need three of the same kind to win. In online games, it is not necessary for them to fall on the same payline. A good tip to the players: you win on what you bet. Therefore, if you bet on one payline, you can only win on that payline. Most players gamble on a few paylines because the more you bet, the more you pay. Choose the approach that suits you and your budget the most.
Winning Symbols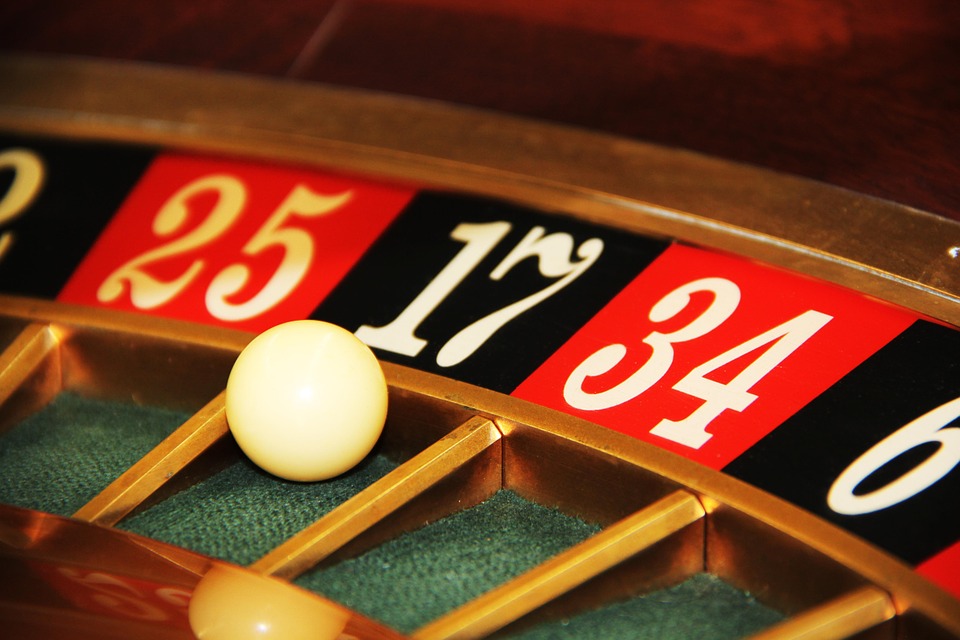 Winning symbols are new to the sweepstake software industry. It is enough to get one or a few of these symbols on the paylines to get closer to real wins. Wild symbols are one of the gambler's favorites because they hold many bonuses, and you only need two of them to win. Wild symbols can substitute any other element in the game. This kind of bonus symbol differs for each sweepstake software developer by the way they look. Symbols depend on the game's background theme and graphics.
Scatter symbols have main bonus features. They provide great bonuses like free spins, bonus rounds, and games. Every player enjoys extra winning chances, so online casino providers made sure there are plenty of them. To activate the scatter symbols, you need three of them, no matter on which paylines they fall. Besides, these symbols appear very often during the games. We must remind you that bonuses hold other extra features, so try to maximize them when you get the chance.
Bonuses
Bonuses are an essential feature of internet sweepstake software. They can give out massive payouts and help you get closer to the ultimate prize. The most common bonus in sweepstakes games is the free spins feature. However, all gifts multiply your winning chances. The free bonus round can increase your bet by x5000 times. Bonus games are built-in the actual slots game. They hold many other rewards within them. You can play this kind of game and get extra free spins, for example. So, from two free bonuses, you play more and also multiply the bet. We can say that bonuses attract gamblers the most. Software developers direct their attention on this feature lately, so we expect even more options in the function. Therefore, sweepstake software companies focus on this aspect.
Playing Options
There are two playing options in every sweepstake software. One is called spin, and it is the manual setting of slots game. You decide when to spin the reels and how many times. If you want to lay back and enjoy the game, you can use the autoplay feature, which does things for you. You watch the screen and hope for the big jackpot. We must remind you that sweepstake software implies specific bet amounts. Some games start with 1$ bets and allow maximums of 100$. You can also find slot games requiring 0.5$ bets, mostly on online websites. In other cases, you can bet even more money. Never forget that you win as much as you bet. If your bet is low, then don't expect significant winnings.
Other features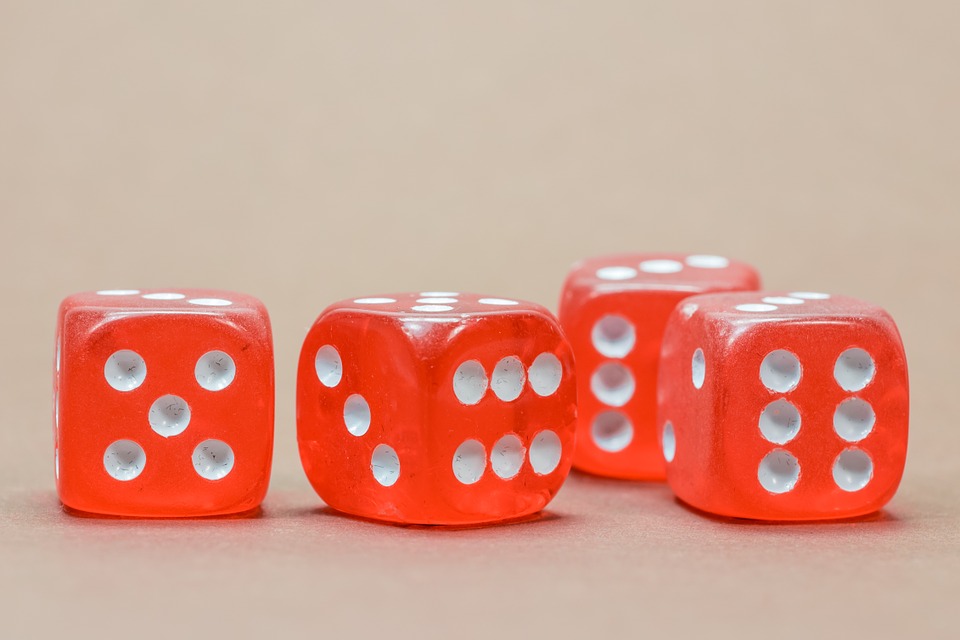 When playing sweepstake software games, you need to understand and check the following aspects. They secure excellent, safe gaming experience and make the gambling platform relevant.
First of all, make sure the online casino is safe. Most platforms state what kind of security they provide and which areas they cover. There is nothing more important than safety, money wise and also game wise. You don't want to end up with viruses and bugs or stolen payment data.
Second of all, check for multiple payment systems. It is better to have options, especially when it comes to payment in the online world. The sweepstake software should ensure different providers, different currencies, and also available in different regions. Most online casino platforms are still developing aspects concerning areas and countries. For example, they are implementing multiple language settings, as well. Usually, the primary language is, but now you can opt for French, German, or Spanish as well.
Lastly, if you win the big jackpot, you want to withdraw it easily and quickly. Make sure that you don't have to wait too long for your prize and that there is no faulty policy. 
Conclusion
In conclusion, online sweepstakes software is not hard to master. You need to understand some specific features and characteristics. Sweepstake software holds special terms like the RNG and RTP. These features settle in your possible winning chances and the potential money amount. You can play a game a few times and figure out the RTP percentage and other gaming patterns. A game's volatility says a lot about the sweepstake software as well.
Special symbols and bonuses are essential as well, and you should understand them and use them wisely. Rewards can multiply your profits and maximize your bet. Also, you should check if the slot game you play holds a progressive jackpot or not. Progressive online slots games give out substantial, but it's harder to win at them. You can use the spin option or select autoplay and let the game work for you.
Other things that you should know relating to sweepstake software safety and different settings meant to help you. You should choose a secured online casino software that offers features like virus protection and multiple payment systems. Sweepstake software is user-friendly most times, and it is really easy to understand.
Fisharcades Games
Fisharcades Games offers different sweepstake software solutions, available for anyone interested in this field. Our company regularly updates the products, ensuring the highest quality possible. We provide 24/7 technical support under full licensing. So if you are an investor, you never have to worry about a thing when working with us. Fisharcades Games offers a variety of slot games, all different through state-of-the-art 3D graphics and sound effects. Besides, we ensure smooth connections and efficient management tools. We know that our clients don't know everything about sweepstake software. Therefore our platform is user-friendly. It takes only twenty minutes to install the software, and we provide a full control panel as well. We are aware that good brands need awareness, as well. We want you to gain popularity as fast as you can. Therefore, Fisharcades Games provides excellent marketing tools and branding solutions. Contact us. Sweepstake software never sounded this easy!